Fuji-Hakone-Izu National Park is located in the Shizuoka and Kanagawa regions of Japan. It is a natural wonderland often overshadowed by the famous Mount Fuji.
While Mount Fuji is undeniably a breathtaking sight, this national park has so much more to offer. Gain more details on Japan Travel blog.
Discover the hidden gems in Fuji-Hakone-Izu National Park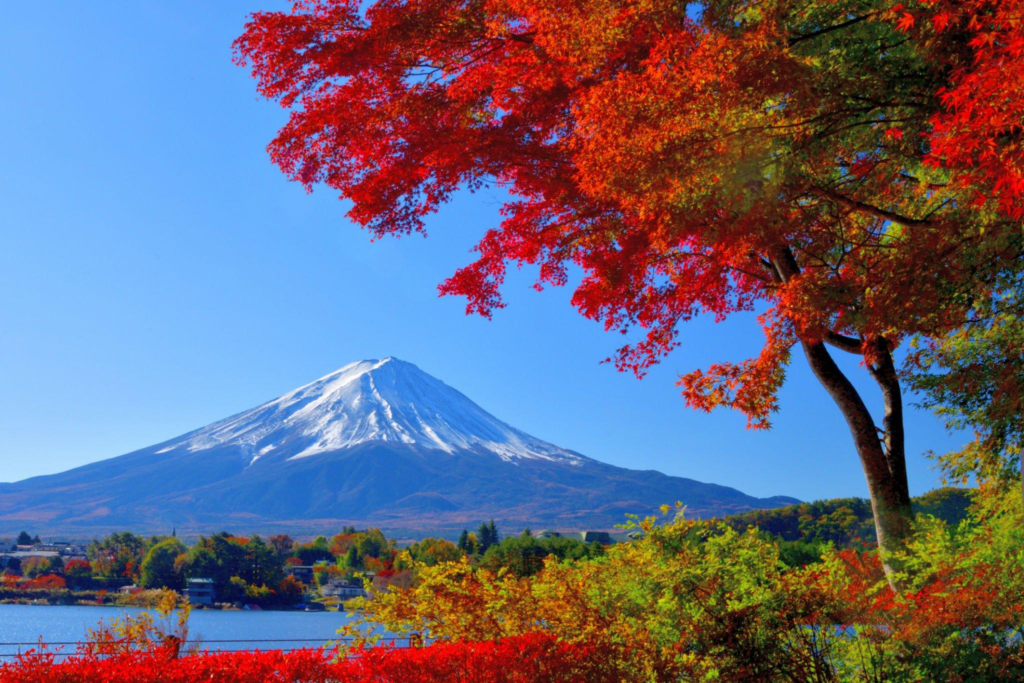 1. Lake Ashi [A Tranquil Paradise]
Lake Ashi, known as Ashinoko, is a stunning caldera lake in the Hakone region. This lake offers serene boat rides with breathtaking views of Mount Fuji on clear days.
The surrounding greenery, hot springs, and charming lakeside towns, such as Moto-Hakone and Hakone-machi, make it a hidden paradise for relaxation and nature lovers.
2. The Hakone Open-Air Museum [Art in Nature]
The Hakone Open-Air Museum is an artistic oasis within the national park. The Museum displays an extraordinary collection of sculptures, including works from famous artists like Henry Moore and Pablo Picasso.
This place is unique because the fusion of art with nature is displayed here. Visitors can appreciate sculptures in the open air amidst lush gardens, creating a unique and harmonious experience.
3. Atami and its Hot Springs
Atami, located in the Izu Peninsula, is known for its rich history and hot springs. This charming coastal town offers a unique blend of traditional and modern Japanese culture.
The rejuvenating hot springs, or onsens, is perfect for relaxing after a day of exploration. The town's beautiful seaside vistas and well-preserved historical sites are also worth a visit.
4. Jogasaki Coast [Nature's Spectacle]
The Jogasaki Coast is a hidden treasure on the Izu Peninsula. It has stunning coastal landscapes, rugged cliffs, and crystal-clear waters, which makes the place a paradise for hikers.
The 8-kilometer-long Jogasaki Coast Trail offers spectacular views and the rugged beauty of the Pacific Ocean, which tourists adore a lot.
5. Shimoda [History and Scenic Beauty]
Shimoda is situated on the Izu Peninsula's southern tip. It is a town with a deep historical connection. It is where the first US Consulate was established in Japan. Shimado played a significant role in opening Japan to the world.
Visitors can explore historic sites like Perry Road and enjoy beautiful beaches. It is a well-rounded destination for history buffs and beach enthusiasts.
6. Kawazu Sakura Festival [Early Cherry Blossoms]
If you visit the park in late winter or early spring, take advantage of the Kawazu Sakura Festival. The park comes alive with thousands of early-blooming cherry blossoms, creating a beautiful pink-and-white spectacle.
The sight of cherry blossoms in full bloom against the backdrop of Mount Fuji is a memory you'll treasure.
Read about the best time to visit Japan, on the official Ministry of the Environment Government of Japan Blog.
Conclusion
Fuji-Hakone-Izu is a hidden gem in Japan that offers a diverse range of experiences for nature buffs, art lovers, history fans, and anyone seeking relaxation.
Beyond the iconic Mount Fuji, this park's hidden treasures, like Lake Ashi, the Hakone Open-Air Museum, Atami's hot springs, the Jogasaki Coast, Shimoda's history, and the Kawazu Sakura Festival, await discovery.
Plan your visit to this enchanting national park to unearth its many wonders, making your trip to Japan an unforgettable adventure.